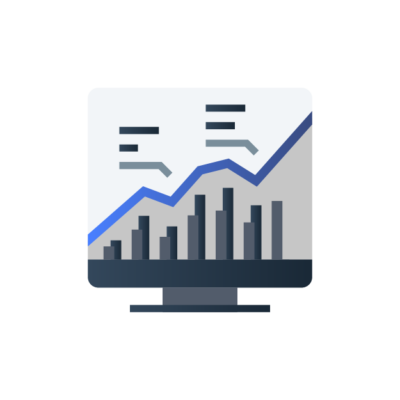 Legal Documents for
Making Business Partnerships
Make your shareholders, investors, and business partners happy with clear agreements about how you'll work together.
Get your Contract in Just Minutes
Choose your document and answer some easy questions to make it in just minutes. Download it instantly. You can edit, copy, print, and share your document anytime through your account. You're all set.
Unanimous Shareholder Agreement
A Unanimous Shareholder Agreement, also called a "USA", is an agreement among all the shareholders of a company. Think of it as the rule book for your business relationship. It says who gets to buy new shares in the company and how you're allowed to sell your shares. It also says how you'll vote on important business decisions and what happens if you want to sell the company. We'll even go over things you may not have thought about, like what happens if someone goes bankrupt or goes through a divorce and someone else claims that person's shares. All that and more is set out in your Unanimous Shareholder Agreement.
Joint Venture Agreement
Entrepreneurs and innovators love to work together, and some great business gets done when they do. But, you may not want to create a formal partnership right now like you would with a new company. That's where a Joint Venture Agreement comes in. It allows you to set up a project and work with another company, much like a partnership, without creating a whole new company or formal legal partnership.  We'll outline your project and what each of you will do and be responsible for. Your Joint Venture Agreement will also say how you will vote on major business decisions and how money will go in and out of the venture. We'll go over these and other big deal points to keep your project and working relationship on the right track.
Subscription (Purchase) Agreement
Found someone that wants to buy into your business? Amazing, it's a great way to build a team and finance your business. Your legal agreement for selling a piece of your business doesn't have to be a headache. We'll go over the key things to put into your agreement when someone buys into your business.
This agreement works for corporations and partnerships.
Letter of Intent
A Letter of Intent is a "handshake" deal put down on paper, letting you write out your major deal points so you can move ahead. A Letter of Intent includes things like a description of the deal or project, cost and profit sharing, and other key points that will eventually go into a larger, binding agreement (like a Joint Venture Agreement or a Services Agreement). A Letter of Intent can also include confidentiality promises and agreements to not shop the deal (meaning the other person can't use your offer to shop around for something better). We'll guide you through it.
Guarantor Contribution Agreement
You'd think that when several people guarantee a bank loan, lease, or some other obligation, the creditor would have to collect the fair share from each person if the company doesn't pay the obligation, but that's not how it works. The creditor can go after one or more of the people as it sees fit, usually going after the ones that actually have the money to pay. A Guarantor Contribution Agreement solves that problem by making an agreement among all the guarantors that they will reimburse anyone who pays more than their fair share.
Did you find what you needed?
If you didn't find the kind of document you were looking for, let us know. We just may be able to do it for you and we'll also put it on our list of new documents to add to Made It Legal.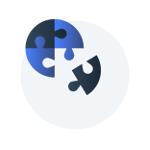 Simple & Easy
Our web platform walks you through creating your own high-quality legal document for your business that you can download instantly.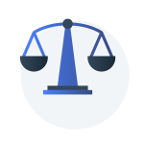 A Law Firm to Have Your Back
Made It Legal is a law firm with real lawyers, and that makes us different from other online legal sites. When you need extra help from a lawyer, we're right here for you.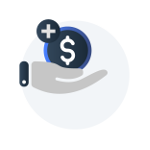 Great Value
Legal work doesn't have to break your budget and be painful. With budget friendly, fixed-price, self-help options and the safety net of lawyer help when you actually need it, we give you high-quality legal work at a comfortable cost.