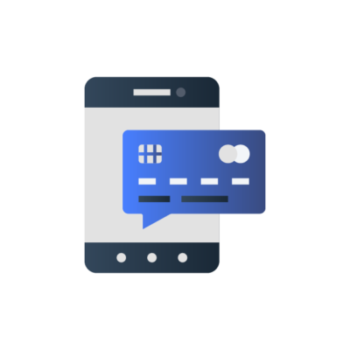 Legal Documents for
Buying or Selling Services
If you're a business providing services to others (including Software as a Service (SaaS)) or hiring someone else for their services, then you're in the right spot.
Get your Contract in Just Minutes
Choose your document and answer some easy questions to make it in just minutes. Download it instantly. You can edit, copy, print, and share your document anytime through your account. You're all set.
Services Agreement
Use a Services Agreement (sometimes also called a Consulting Agreement or an Independent Contractor Agreement) if you're a service based company or hiring someone to do some services for your business. Service businesses of all kinds use a Services Agreement for their work – website designers, marketers, consultants, and freelancers are just some examples.
Use a Master Services Agreement with a Statement of Work format if you're working on a project with a few different phases. Rather than signing up a whole new contract each time you start a new phase of the same project, we do up a short Statement of Work with the details for just the phase you're on right now. When you're ready to go on to the next part of the project, do up another short Statement of Work, attach it to your Master Services Agreement, and you're ready to go.
Statement of Work
A Statement of Work goes along with a Master Services Agreement. You put in your Statement of Work what you're going to do at each phase of your project, the pricing terms for that phase, the start times, all the key deadlines, and the other details for the phase you're working on. After you've signed the Statement of Work, you attach it to your Master Services Agreement.
We use a Statement of Work so that we don't have to sign up a whole new long contract each time. Instead, we just create a shorter Statement of Work. Your Master Services Agreement has the main parts of your agreement that stay the same for each phase of the project, and your Statement of Work has the details for the phase of the project you're working on right now. So when you start a new phase, you just agree on the new details for the new phase and add them to a new Statement of Work.
Software Terms of Service
App companies, Software as a Service (SaaS) companies, and other tech companies use Software Terms of Service to set out how people can use their software or app. For example, the Terms of Service include your pricing and payment terms and the services and features you offer. They'll also cover intellectual property protection and data and privacy. The Terms of Service are your contract with your user and they accept your Terms of Service when they sign up with you for access to your software platform or app.
Software Terms of Service are something different and more detailed than the simpler Website Terms of Use for your website, and the two are often mistaken for being the same thing. If you're a company that gives access to software for an annual or monthly fee (a SaaS company) or provide an App to your users, then you need the extra step of having Software Terms of Service.
Did you find what you needed?
If you didn't find the kind of document you were looking for, let us know. We just may be able to do it for you.