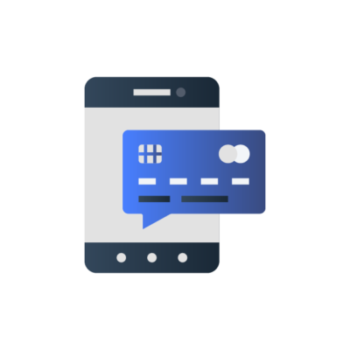 Legal Documents for
Buying or Selling Services
If you're a business providing services to others (including Software as a Service (SaaS)) or hiring someone else for their services, then you're in the right spot.
Get your Contract in Just Minutes
Choose your document and answer some easy questions to make it in just minutes. Download it instantly. You can edit, copy, print, and share your document anytime through your account. You're all set.
Master Services Agreement
Use a Master Services Agreement when you're doing a project with multiple phases, each one having different start times, tasks, and details.
Here's an example. A website developer's first phase of a project could be creating a user experience diagram and wire frames of the key pages. After that is all done, the client and developer pause to make sure everyone is happy with the direction. Next, the developer starts the second phase of the project by creating a basic WordPress website. Each of these phases has their own pricing terms, timelines, and tasks.
If your project will be divided into a few parts or phases, a Master Services Agreement is the right kind of contract. We'll customize your document based on if you're doing the work or hiring someone else to work for you.
General Services Agreement
Use a Services Agreement for ongoing service work. For example, website designers, marketers, consultants, and other service businesses use a Services Agreement for their work. Your agreement will set up what work is being done, how the contractor will be paid, and other payment terms like whether a deposit will be given. We'll also walk through things like insurance coverage, whether the contractor will give a guarantee of the work, and how to end your contract.
A General Services Agreement is a little different from a Master Services Agreement. It's meant to be used when you're not dividing the work into phases or sub-projects. If you're doing ongoing services or a single-phase project, use the General Services Agreement.  We'll customize your document based on if you're doing the work or hiring someone else to work for you.
Statement of Work
A Statement of Work goes along with a Master Services Agreement. You put in your Statement of Work what you're going to do at each phase of your project, the pricing terms for that phase, the start times, all the key deadlines, and the other details for the phase you're working on. After you've signed the Statement of Work, you attach it to your Master Services Agreement.
We use a Statement of Work so that we don't have to sign up a whole new long contract each time. Instead, we just create a shorter Statement of Work. Your Master Services Agreement has the main parts of your agreement that stay the same for each phase of the project, and your Statement of Work has the details for the phase of the project you're working on right now. So when you start a new phase, you just agree on the new details for the new phase and add them to a new Statement of Work.
Software Terms of Service
App companies, Software as a Service (SaaS) companies, and other tech companies use Software Terms of Service to set out how people can use their software or app. For example, the Terms of Service include your pricing and payment schedules (for example, annual or monthly) and the features for any plan tiers. They'll also cover intellectual property protection and data and privacy matters for the software. The Terms of Service are your contract with your user and they accept your Terms of Service when they sign up with you, versus when they are just visiting your website (when they're just visiting instead of signing up, just your Website Terms of Use and Privacy Policy apply).
Software Terms of Service are something different and more detailed than the simpler Website Terms of Use for your website, and the two are often mistaken for being the same thing. If you're a company that gives access to software for an annual or monthly fee (a SaaS company) or provide an App to your users, then you need the extra step of having Software Terms of Service.
Did you find what you needed?
If you didn't find the kind of document you were looking for, let us know. We just may be able to do it for you.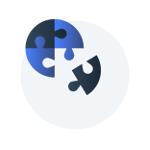 Simple & Easy
Our web platform walks you through creating your own high-quality legal document for your business that you can download instantly.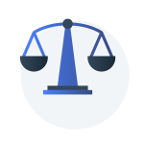 A Law Firm to Have Your Back
Made It Legal is a law firm with real lawyers, and that makes us different from other online legal sites. When you need extra help from a lawyer, we're right here for you.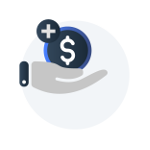 Great Value
Legal work doesn't have to be painful. With budget friendly self-help options and the safety net of lawyer help when you actually need it, we give you high-quality legal work at a comfortable cost.