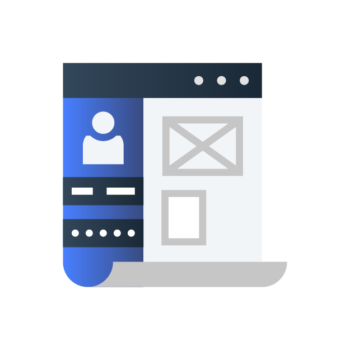 Documents for
Making Your Website Legal
There's a whole lot of legal in a website - terms of use, privacy policies, data use consent, email spam rules, and more. You're in the right spot to give your website a legal tune up.
Get your Document in Just Minutes
Choose your document and answer some easy questions to make it in just minutes. Download it instantly. You can edit, copy, print, and share your document anytime through your account. You're all set.
Website Terms of Use
Your website is a big part of how you connect with people, so there are a lot of legal things to cover in your site's Terms of Use (sometimes also called "Terms and Conditions"). We'll look at how you use your site and add terms and conditions for user accounts and any sales you do through the website. If your site allows people to post content, like reviews and comments, we'll add some rules for that. We'll also protect your copyright and trademarks, making it clear you own your content and branding. Your Terms of Use will also tell your visitors how they're allowed to use your site. We'll limit your liability and set you up with the notices you need to use website visitor data legally to get everything in order.
Privacy Policy
Privacy is a big topic and it's been in the news lately, a lot. Having a Privacy Policy protects you in some important ways. It lets people know what kind of information you collect about them and how you use it. Also, it tells people how you might share information with others. Laying that all out in your Privacy Policy protects you from claims you misused someone's information.
Having a Privacy Policy also gives your visitors confidence about how you handle their information. Knowing that you will protect their credit card numbers, contact information, and other sensitive information makes you look trustworthy. Internet privacy laws are changing and getting stronger for website visitors, so an up to date Privacy Policy is quite important.
Software Terms of Service
App companies, Software as a Service (SaaS) companies, and other tech companies use Software Terms of Service to set out how people can use their software or app. For example, the Terms of Service include your pricing and payment schedules (for example, annual or monthly) and the features for any plan tiers. They'll also cover intellectual property protection and data and privacy matters for the software. The Terms of Service are your contract with your user and they accept your Terms of Service when they sign up with you, versus when they are just visiting your website (when they're just visiting instead of signing up, just your Website Terms of Use and Privacy Policy apply). Software Terms of Service are something different and more detailed than the simpler Website Terms of Use for your website.
Cookies Policy
Cookies are at the center of privacy laws around the world. A Cookies Policy will protect your business by making sure you have the legal disclosures you need to stay onside those laws. It will also give your website visitors and customers confidence about how you use cookies. Maybe you just use essential cookies to make your website or platform run properly, like for authentication or to save a person's shopping cart. Maybe you also use them for advertising, integrating other services on your website or in your app, or for showing specific content. We'll help you make a Cookies Policy that's unique to your business.
Sales Terms and Conditions
Sales Terms and Conditions include things like your refund policy, warranty (for physical products), how long your customers will have access to the product or service (for digital products and services), help and support, any guarantees you give, and liability disclaimers.
Sales Terms and Conditions are something different from your Website Terms of Use and can go on your website too, either right after your Website Terms of Use or as a separate link. You can also use them as a PDF or printed contract for offline sales. If you're selling products or services on your website, you'll want to include Sales Terms and Conditions.
Did you find what you needed?
If you didn't find the kind of document you were looking for, let us know. We just may be able to do it for you.