Convenient pricing choices that
work for you
Our website will ask you some questions to see what should go into your legal document. Then it takes your answers and makes a customized, made-for-you contract that you can download instantly.  You can even edit, copy, share, and digitally sign it. We're also a law firm and real lawyers. If you need more help, we've got your back.
Subscription Plan
$99/month
Create unlimited legal documents for the same monthly price.
Best choice if you need 3 or more legal documents.
Customize your completed document. Go back through our guide and edit your finished document whenever you need to.
Save, print, download, and share your documents through your account.
Cancel anytime.
20% off our rates for legal advice with a Made It Legal lawyer (currently available for our Alberta customers).
Pay-As-You-Go
From $19 to $99 per document
Pay per document, no monthly fee.
Customize and purchase your completed document.
Save, print, download, and share your document through your account.

Step 1: Choose your legal document.
All of Made It Legal's documents are created by our lawyers, so you can be confident about the quality of your document.

Step 2: Answer some easy questions to make your document in just minutes.
Our web platform will walk you through what needs to go into your contract or document. By the end, you'll have a document that works just the way you need for your business.

Step 3: Download and use your document, instantly. You're all set.
You can get your contract or document anytime through your account and you can even edit, copy, save, print, and share it.

Step 4: After you're done, if you need more help Made It Legal is here for you.
Made It Legal is a law firm. If you need more help, we're just a call or click away.
Legal help you can get through in less than the time it takes to finish your coffee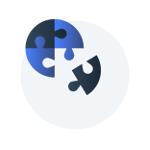 Simple & Easy
Our web platform walks you through creating your own high-quality legal document for your business that you can download instantly.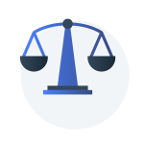 A Law Firm to Have Your Back
Made It Legal is a law firm with real lawyers, and that makes us different from other online legal sites. When you need extra help from a lawyer, we're right here for you.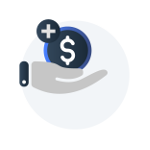 Great Value
Legal work doesn't have to break your budget and be painful. With budget friendly, fixed-price, self-help options and the safety net of lawyer help when you actually need it, we give you high-quality legal work at a comfortable cost.