Make your own legal document online, instantly. Plus, you're backed by a law firm if you need it.
Welcome! Our website will ask you some questions to see what should go into a contract or legal document you need for your business. Then it takes your answers and makes a customized, made-for-you contract that you can download instantly.  You can even edit, copy, share, and digitally sign it. We're also a law firm and real lawyers. If you need more help, we've got your back.
made

it

legal

is more than just a super convenient place to make a contract online. We're also a law firm.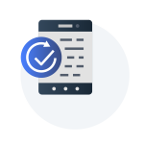 Make your own document in minutes
We made it super easy to get the contract you need. Our website will ask you some questions and guide you through what should go into your contract. It then takes all your answers and packages them up into a customized contract, made just for you. Download your contract instantly. You can even edit, copy, share, and sign it digitally from your account.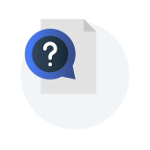 Get legal advice when you need it
We're real lawyers and can help you with advice when you need it. Maybe you've made a contract and the other side is asking for a change and you don't know where to start. We've got your back and since you started with a high-quality contract through our website we're just tweaking the last bit, which means the cost and time is much more efficient for you.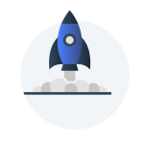 We'll grow with your business
Small and medium sized companies have a problem when it comes to finding a lawyer. You can go to the big firms and pay the big firm rates, but you're probably paying for more than you need. You could look for a lawyer on your own but you're not sure if you'll find Better Call Saul or Harvey Specter. Our background is from big international law firms and multinational, billion-dollar companies. But our focus is on small and medium sized businesses. When you grow or even sell your business, we can do that with you.
Get a Contract or Legal Document in Just Minutes
Step 1:
Choose your document and answer some easy questions to make it in just minutes. Download it instantly.
Step 2:
You can edit, copy, print, and share your document anytime through your account. You're all set.
Step 3:
After you're done, if you need more help Made It Legal is here for you. We're just a call or click away. 
Legal help you can get through in less than the time it takes to finish your coffee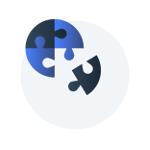 Simple & Easy
Our web platform walks you through creating your own high-quality legal document for your business that you can download instantly.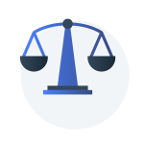 A Law Firm to Have Your Back
Made It Legal is a law firm with real lawyers, and that makes us different from other online legal sites. When you need extra help from a lawyer, we're right here for you.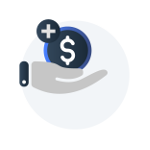 Great Value
Legal work doesn't have to break your budget and be painful. With budget friendly, fixed-price, self-help options and the safety net of lawyer help when you actually need it, we give you high-quality legal work at a comfortable cost.