Answer some easy questions to make your document in as little as 5 minutes. Download it instantly when you're done.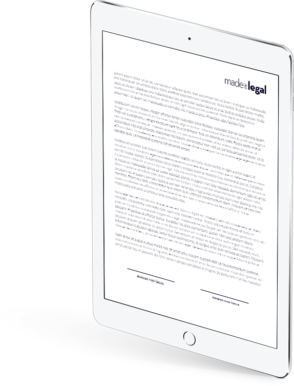 If you're working on a project with a few different phases, then you've come to the right spot.
A Master Services Agreement is for businesses doing services for their clients' projects. Website designers, marketers, consultants, and other service businesses use a Master Services Agreement for their work. If your project will be divided into a few parts or phases, this is the agreement for you.
A Master Services Agreement is for phased project work
Imagine your project is to create a website for your client. Phase 1 of the project could be creating a site map, wire framing the main pages, and setting up a basic site on WordPress. Phase 2 could be creating a user dashboard for managing accounts. Phase 3 might be introducing membership access to the site and rolling out new features. Each phase will have different tasks, services, and items you're going to create or deliver for your client and even different prices.
The description of what will be done in each phase goes into a "Statement of Work".  
Your Statement of Work is the blueprint for what you'll take care of now. When the next phase comes along, you do up a new Statement of Work to describe what you're going to do next. When you need a fresh new Statement of Work for your next phase, you can get one  here.
The rest of your agreement stays the same for every phase – these are your "master" terms.
With a Master Services Agreement, you don't need to keep signing up a new contract each time you start a new phase of a project. When you start a new phase you begin with a new Statement of Work, which is much shorter than your full agreement. Your master terms apply to each Statement of Work , which is way more convenient than doing up a full-blown agreement each time.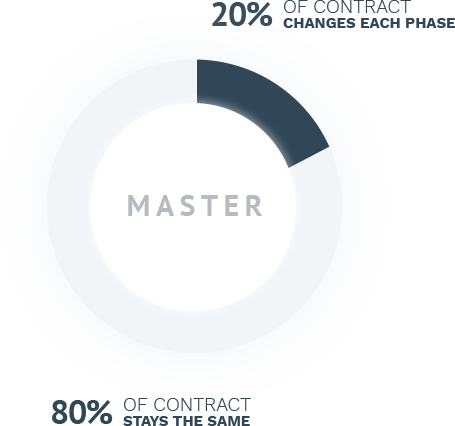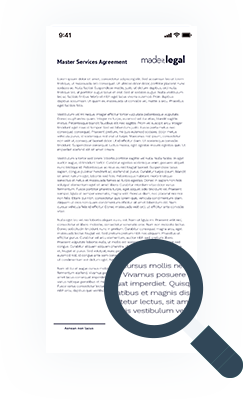 Make how you'll be paid, and everything else nice and clear
A Master Services Agreement makes it clear what work you're agreeing to do so you don't do more than you bargained for. Need to change the project a little? Your Master Services Agreement says how you will take care of that, too.
Make your work stress-free
A Master Services Agreement protects you from liability by making you responsible only for things that are within your control. We'll limit your liability in the ways you need it.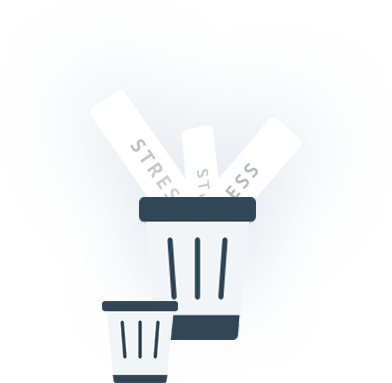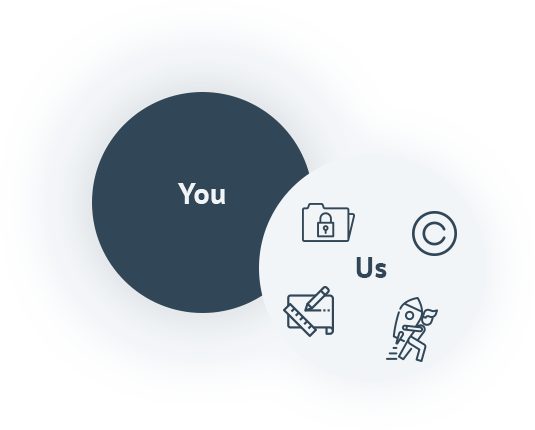 Keep your business property safe
You want to focus on doing a good job, you don't want to worry about your business's copyrights, property, branding, confidential information, or work being used in a way you don't want. Your Master Services Agreement takes care of that.
Ready to Make Your Master Services Agreement?
Step 1:
Answer some easy questions to make your document in just minutes. Download it instantly.
Step 2:
You can edit, copy, print, and share your document anytime through your account. You're all set.
Step 3:
After you're done, if you need more help Made It Legal is here for you. We're just a call or click away.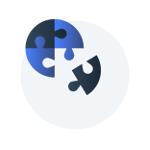 Simple & Easy
Our web platform walks you through creating your own high-quality legal document for your business that you can download instantly.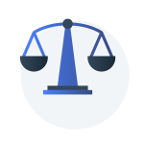 A Law Firm to Have Your Back
Made It Legal is a law firm with real lawyers, and that makes us different from other online legal sites. When you need extra help from a lawyer, we're right here for you.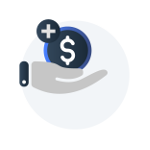 Great Value
Legal work doesn't have to be painful. With budget friendly self-help options and the safety net of lawyer help when you actually need it, we give you high-quality legal work at a comfortable cost.